Volcanic Activity. Hidden Volcanos of Antarctica. Cataclysms in the USA, Indonesia, China, Cyprus
Volcanic Activity. Hidden Volcanos of Antarctica. Cataclysms in the USA, Indonesia, China, Cyprus
In this episode: The facts do not lie. The climate in the USA is really changing Increased seismic and volcanic activity in December Unusual earthquakes Severe frosts Anomalous hail Floods The rise of disasters in Indonesia New discoveries: cryovolcanism and active volcano in Antarctica As well as the experience of witnesses and practical way out of difficult situations. What can each of us do today so that humanity will survive tomorrow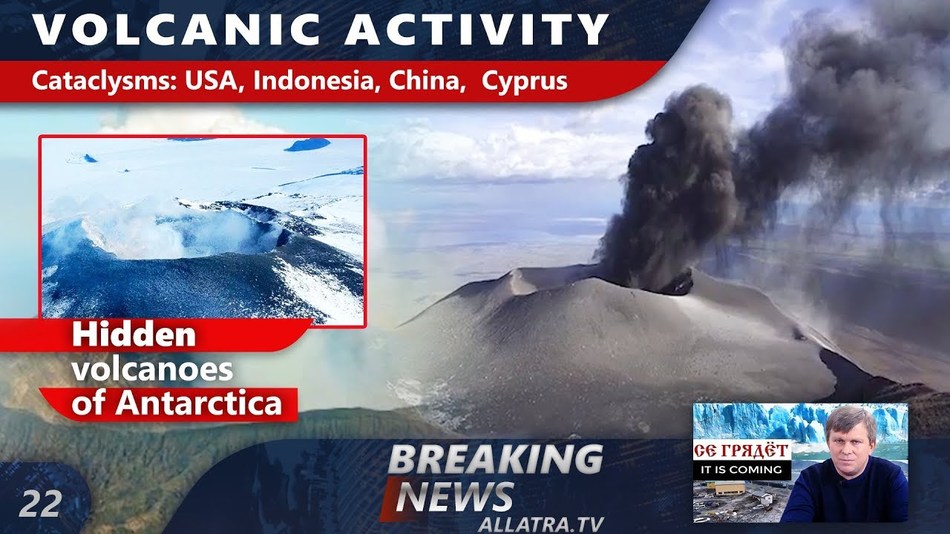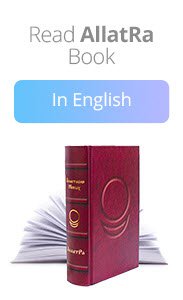 The facts do not lie. The climate in the USA is really changing
Increased seismic and volcanic activity in December
Unusual earthquakes
Severe frosts
Anomalous hail
Floods
The rise of disasters in Indonesia
New discoveries: cryovolcanism and active volcano in Antarctica
As well as the experience of witnesses and practical way out of difficult situations. What can each of us do today so that humanity will survive tomorrow
Independent scientists and officials from 13 federal agencies published a report "
Worsening of Extreme weather disasters
".
"
We are seeing the things we said would be happening, happen now in real life
," said report co-author Katharine Hayhoe of Texas Tech University (USA).
"
Climate change is transforming where and how we live and presents growing challenges to human health and quality of life, the economy, and the natural systems that support us
," the report says.
The serious future climate change, as well as the real ways out of the current situation, were discussed in 2014 in the report done by ALLATRA SCIENCE researchers "
On the Problems and Consequences of Global Climate Change on Earth. Effective Ways to Solve These Problems
"
USA. Catastrophic forest fires in California were followed by heavy rains and cased new natural disasters - floods and landslides.
On December 15
, the Third International Conference on Climate Change as the key problem of our time was held at the Coordination Center of ALLATRA IPM. The conference was attended by scientists from various branches of science and eyewitnesses of climate disasters from different countries. People have combined their knowledge and experience, creating a good foundation for further interaction and practical solutions for the effects of global climate change.
In Indonesia
the number of
destructive natural cataclysms
continues to increase: a sudden flood, landslides, a powerful tornado, eruption of the Soputan volcano, a strong 7.8 magnitude earthquake.
Volcanic activity
has intensified in various parts of the planet since mid-December:
Guatemala
(Volcán de Fuego),
Argentina-Chile
border(the Planchón-Peteroa volcanic complex),
Vanuatu
(Ambrym volcano),
Mexico
(Popocatépetl volcano),
Papua New Guinea
(Manam volcano) and
Japan
(Shindake volcano).
On December 11
, 2018 a severe 7.1 magnitude earthquake occurred in the South of the Atlantic Ocean, 48 kilometers from the uninhabited Bristol Island, which is a part of the South Sandwich Islands.
On December 12
a 4.4 magnitude earthquake struck the eastern part of state Tennessee, in the USA in the area of the New-Madrid Fault Line.
These
seismic events
indicate geological changes that take place in the depths of the tectonic plate.
Russia. Abnormal frosts.
On the night of December 4th, the temperature dropped as low as minus 47 degrees Celsius.
On December 8
, the powerful Diego winter storm hit the territory of the United States.
Major hail
and hurricane hit
South Africa
while
Saudi Arabia
has been paralyzed by an
icy flooding
.
Cyprus
. An eyewitness account of climate cataclysms in December 2018.
The ice cover of Antarctica
hides a large system of volcanoes, comparable to those located in eastern Africa and North America.
Since 2014, an unusual geological phenomenon has begun to be recorded
in Western Siberia - deep sinkholes
. This phenomenon is called cryovolcanism, which was first recorded on Earth by modern science. Cryovolcano is a low-temperature volcano, that erupts cryolava (water, ammonia, methane or other substances) in a liquid or gaseous state.
Constractive examples of bringing people together!
The movie
ATLANTIS. THE ELITE IN SEARCH OF IMMORTALITY:
https://allatra.tv/en/video/atlantis-the-elite-in-search-of-immortality
ALLATRA Book. Anastasia Novykh:
https://allatra.tv/en/book/anastasia-novykh-allatra