CAUSES OF CLIMATE CHANGE. Anthropogenic impact || NATURAL Factor. Breaking News 16. It is coming
CAUSES OF CLIMATE CHANGE. Anthropogenic impact || NATURAL Factor. Breaking News 16. It is coming
In the previous episode we talked about extensive floods in Europe and all over the world. Today we will continue this topic. As, unfortunately, the number of countries affected by floods and their consequences continues to grow rapidly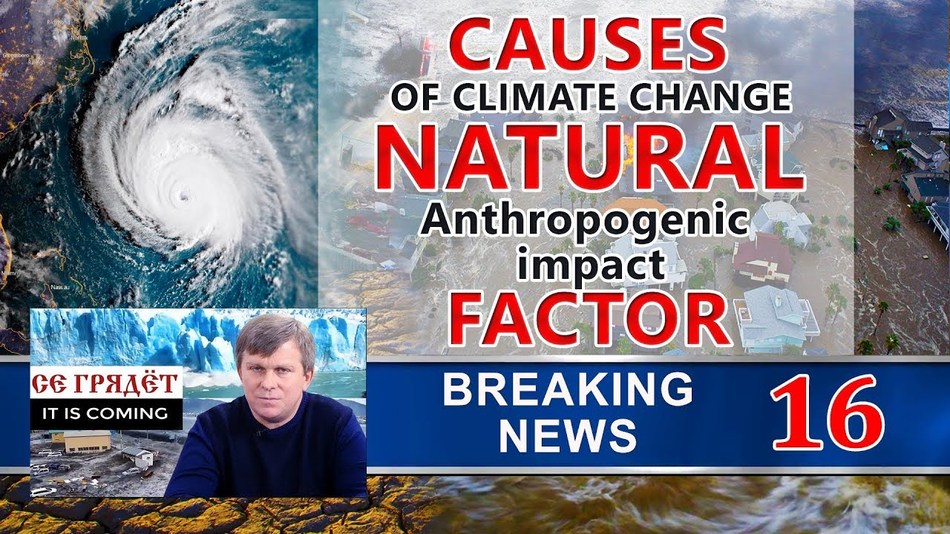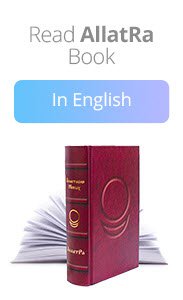 In the previous episode we talked about extensive floods in Europe and all over the world. Today we will continue this topic. As, unfortunately, the number of countries affected by floods and their consequences continues to grow rapidly.
In this Breaking news episode on ALLATRA TV:
first-hand interviews directly from the scene;
experience of people who were expecting and who encountered a natural disaster. What do people feel and how they act when facing natural anomalies?
hurricanes and torrential rains almost simultaneously hit different countries in various parts of the world, while in other regions there are severe droughts.
interview of ALLATRA movement participants with the Australian climatologist Jennifer Marohasy, whose findings in climate change studies differ from the official science version.
1:00 Vietnam. Heavy rains since early October.
1:28 Ireland. Great Britain. October 12, Callum storm struck with a wind speed of 113 km/h. Up to 160 mm of precipitation fell. Houses got flooded. 30 thousand people in Ireland were left without electricity.
1:52 Indonesia. October 14, torrential rains resulting in floods and landslides.
2:21 Portugal. Spain October, 14, hurricane Leslie hit Portugal and Spain with wind gusts of up to 180 km/h.
2:53 Yemen. October 14, Tropical Storm Luban caused severe flooding and landslides.
3:20 Norway. October 14, flooding. 180 mm of precipitation fell.
3:48 Russian Federation, Ukraine, Belarus, Lithuania, Latvia, Estonia the most powerful blocking anticyclone that prevented moist cool air from the Atlantic Ocean. As a result, there was an abnormally dry and warm weather, which scored many temperature records.
4:39 Russian Federation. October 2, a hurricane in the city of Krasnodar with heavy rain and hail.
From October 24 to 26, as a result of a cyclone that brought heavy rains to the Krasnodar Territory, 25 localities were partially flooded.
More and more often, forecasts disagree with the actual behavior of the forces of nature and, instead of creating conditions for saving human lives, they contribute more to either informational disorientation of people, or their unserious attitude towards the problem. And so, the consequences of natural disasters become even more unexpected.
7:35 Spain. Interview with an eyewitness of the storm, which brought a heaviest rainfalls and wind. The weather forecast fails to meet the facts. Examples of information and mutual assistance of people.
11:46 Australia. Abnormal drought. The driest year since 1902. The threat of forest fires has grown.
12:49 Canada. Up to 6.8 magnitude earthquakes in the ocean west of Vancouver in the area of a tectonic fault. With the help of social networks people find out where and who needs help and are happy to render it.
13:54 USA, October 2018. Droughts and severe floods in different regions of the country. Central Texas - floods.
Utah is experiencing a record drought.
14:54 Interview with an eyewitness from Texas. More than 800 000 people lack clean drinking water. Inspiring examples of people's mutual aid.
18:39 Italy. Interview with a snow storm eyewitness.
What is happening on our planet? Why does the climate change so drastically, if according to official calculations these events should have happened decades later? Why do forecasts not reflect reality and more often fail to cope with their task? Participants of ALLATRA movement communicate with experts from different fields of science, whose research and effective methods are a great opportunity to make the climate forecast more accurate.
25:00 Interview with a very interesting person, a scientist from Australia, Dr. Jennifer Marohasy, whose findings in the studies of climate change differ from the official science.
"I use artificial neural networks, artificial intelligence, big data for forecasting. So I get information about the historical changes of temperature, and I see these recurring patterns."
"I actually believe that if we could predict these events (and I'm sure we can better forecast floods and droughts), then we have less suffering. And as for me, I would feel happier to know that there is one less victim in the world, one more child who has good food, who is provided with food"
For more information, watch a unique programme on ALLATRA TV: Се грядёт. It is coming