California fires continue to rage, December 2017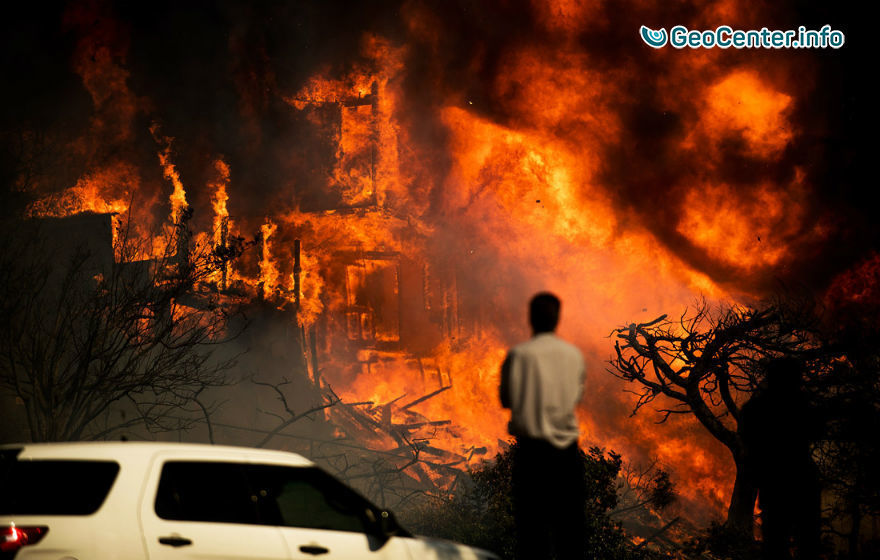 The fire in southern California, which was called "Thomas" and is currently the third largest in terms of the area of ​​fire in modern California history, continues to rage.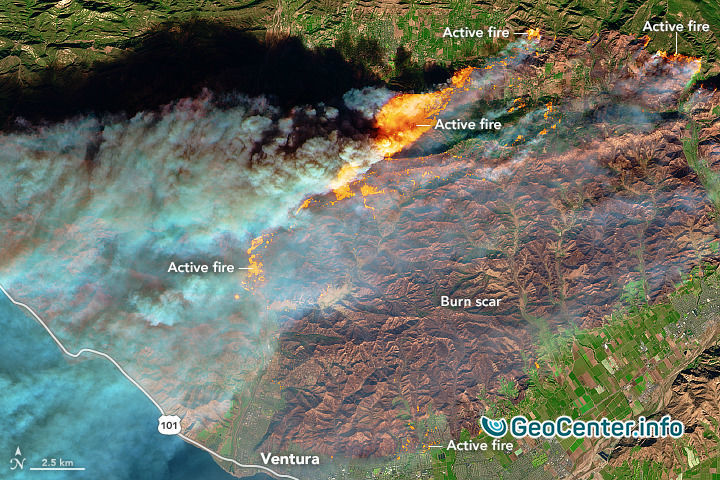 At the moment, the fire already covered an area of ​​9.5 thousand hectares and got close to Montesito, one of the richest communities in the US, where there are mansions of many celebrities.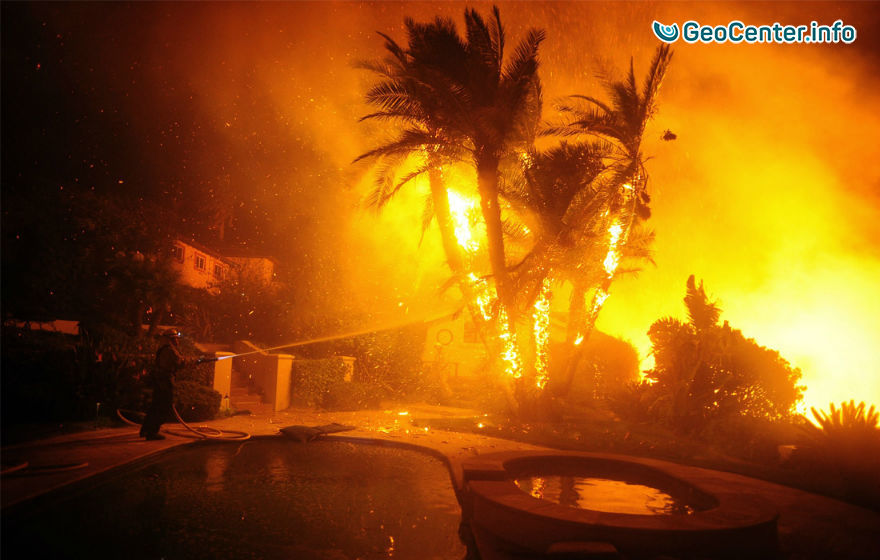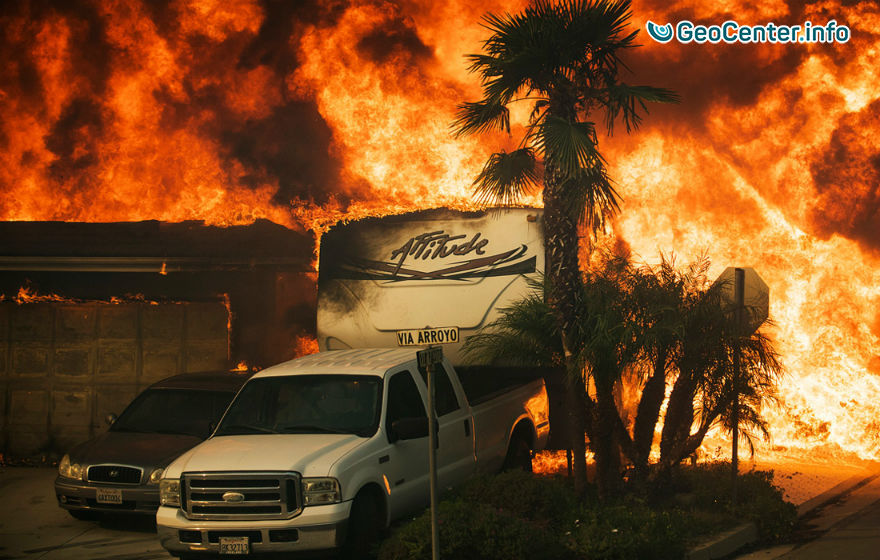 Earlier, California fire enveloped the districts of Ventura and Santa Barbara, previously we wrote about it.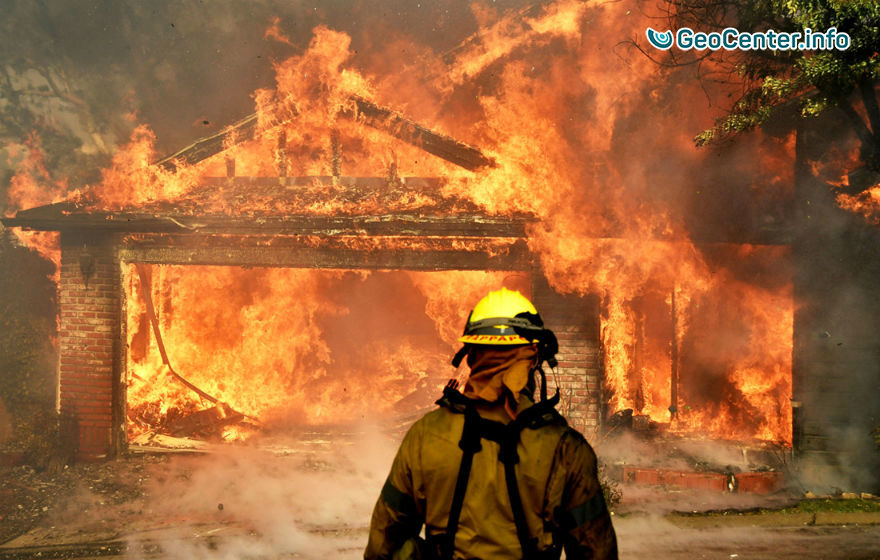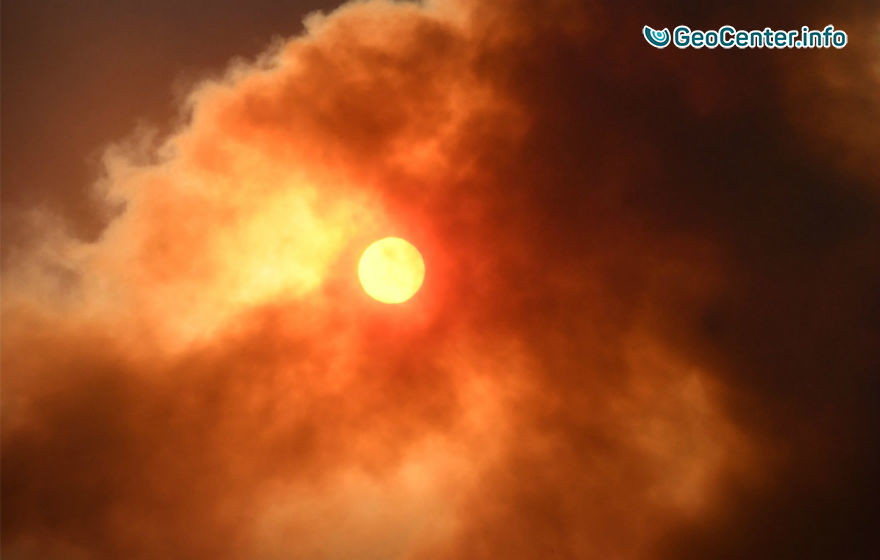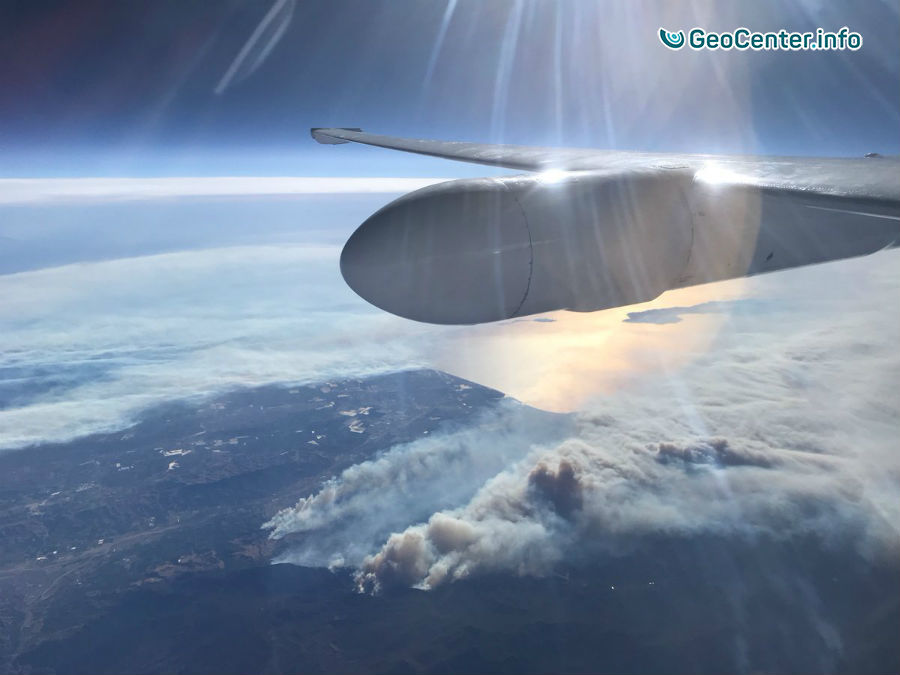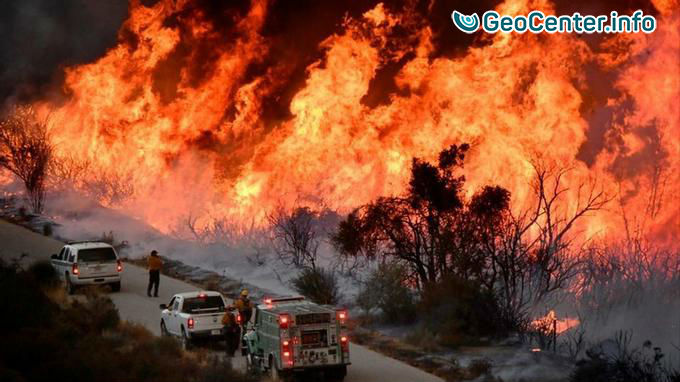 With the fires in California, fighting about 10 thousand firefighters and 27 helicopters, but managed to cope with only the fire element by 20%. More than 1,000 houses and buildings have been destroyed, about 100,000 people have been evacuated.
Powerful winds in the region contribute to the rapid spread of fire. Meteorologists warn that the dry winds of Santa Anna will stay in the region at least until Sunday, while their speed will remain at around 48 kilometers per hour, which means that the flame will grow.
"Global climate change is one of the most important international problems of the 21st century. The overall rapid increase in the dynamics of cataclysms, which have been observed in recent decades, is particularly alarming. Today, there is a big risk of misunderstanding and underestimation of all the factors and the scale of influence of various cosmic and geological processes on the global climate change on Earth" ( From the report of the international community ALLATRA SCIENCE" On the Problems and Consequences of Global Climate Change on Earth. Effective Ways to Solve These Problems")
The link to download the report: https://allatra.org/pages/climate