The Northern Lights season began in Norway, September 2017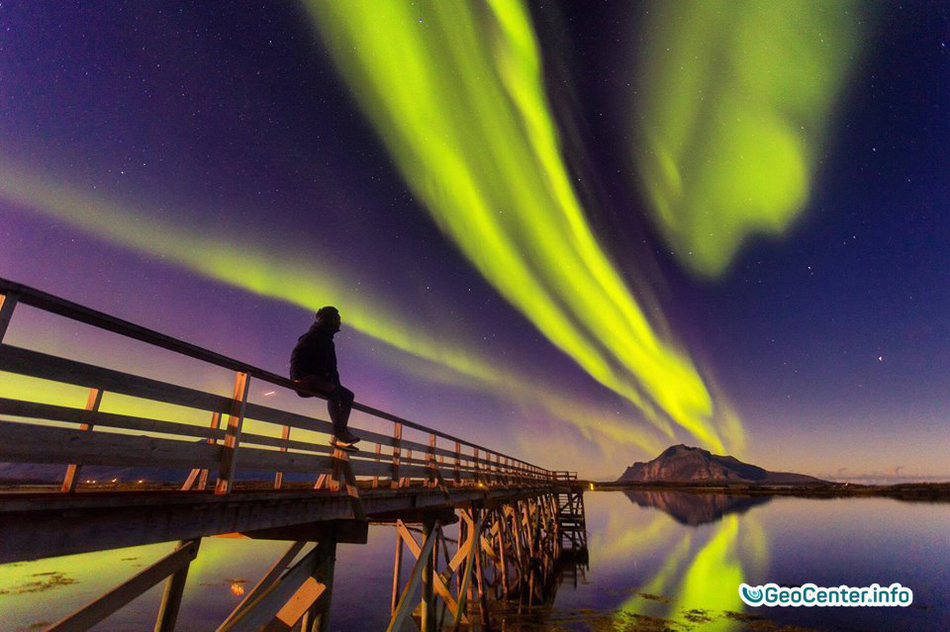 On September 16-17, 2017, an unusually bright aurora observed over northern Norway. The outbreaks were about 8 points, according to the KP scale, which measures the radiance strength from 0 to 9. The auroral season starts in September and ends in April-May, and the best time to observe Aurora Borealis is January, February.
Northern Lights or Aurora Borealis (Aurora Borealis) is a unique sight, a natural phenomenon of light and color. "Polar lights" ("aurora borealis"), literally the term can be translated as "dawn in the north." This atmospheric phenomenon occurs when the solar wind enters the Earth's magnetosphere, and it begins to vibrate and glow. The northern lights are sometimes so bright that it illuminates the sky, indicating to the travelers the way home. From sunset to dawn, the spells appear as suddenly as they disappear.
This year, the aurora season will be particularly intense, so it was possible to observe it even in southern Norway - said the senior adviser and researcher of the Norwegian Space Center.
One of the best places for observing the radiance is Spitsbergen, where the Northern Lights are visible every clear night.
"Allat is a force that created a stone from this sand according to the plan of the initial Lotus. The final result of it - the ideal form and beauty of this stone – shows the action of Lotus. That is if to speak in regards to the Universe, the particle Po is an integral part of everything, Allat – is a force that puts everything to order making it move, shift, get transformed according to a certain plan of the initial Lotus. And Lotus itself is the manifestation of the divine harmony and beauty." The quote from the book "Sensei of Shambala. Book IV" written by Anastasia Novykh
Free download of the book in the link below: